Jay Peak is a ski area in northern Vermont near the Canadian border. They claim that they get 347″ of annual snowfall a year and that's more than any other ski area in the northeast and more than quite a few out west too. But is it true?
In this post I will explore why I think it's a stretch.
Reason #1. Jay Peak claims to get more snow than Mount Washington
Jay Peak claims they get more snow than any of the 50 or so taller mountains in New England and that includes Mt Washington.
If you didn't know Mt. Washington is the tallest mountain on the east coast which lies in New Hampshire. It's 6,288 feet tall. So how tall is Jay peak? It's 3,862 feet. So Mt Washington is 2,426 feet taller than Jay. That's roughly the size of a good size ski area like Sweitzer, Idaho on top of Jay Peak.
So Mt. Washington observatory has been recording snowfall and weather for many years.
Mt. Washington gets an average of 281 inches of snow a year.
It's also famous for Tuckerman's ravine on the backside which is a place you can hike to and ski or ride often into June and they don't make snow.
*Annual and monthly snow totals on Mt. Washington.
Jay peak claims it gets more snow than this mountain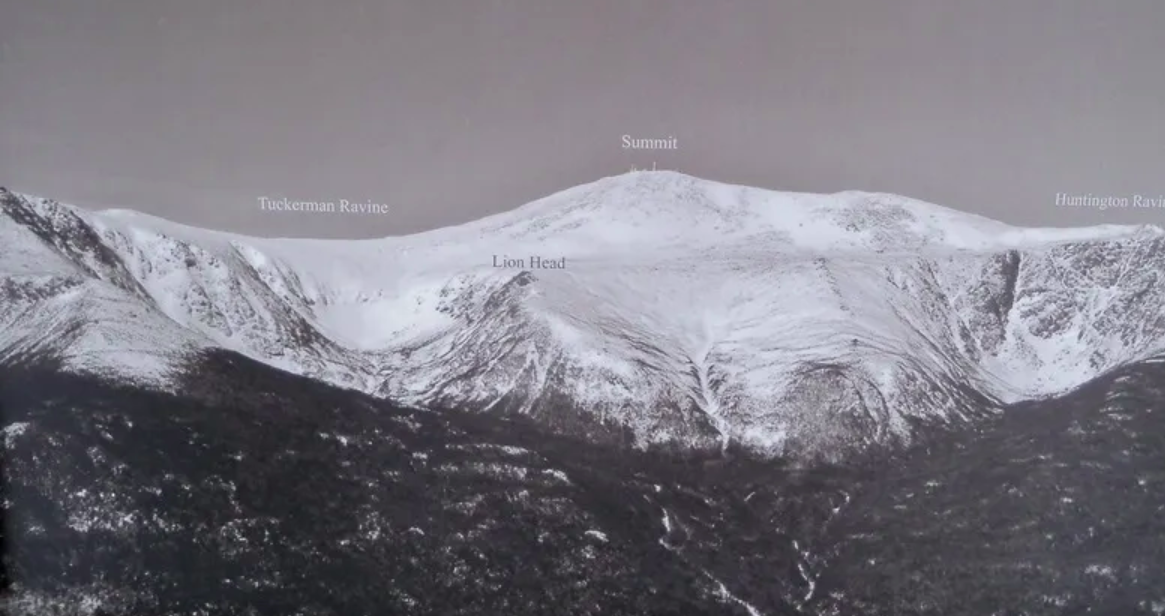 Okay I imagine some local might say, well yeah dude Vermont gets more snow than New Hampshire and Mt. Washington is a 100 miles away and like all the snow blows off up there, duhhhhh.
Okay forget the fact that Mt. Washington is 2,400 feet taller and only 100 miles away let's look at reason #2.
Reason #2. Jay peak claims they get more snow than Mt. Mansfield.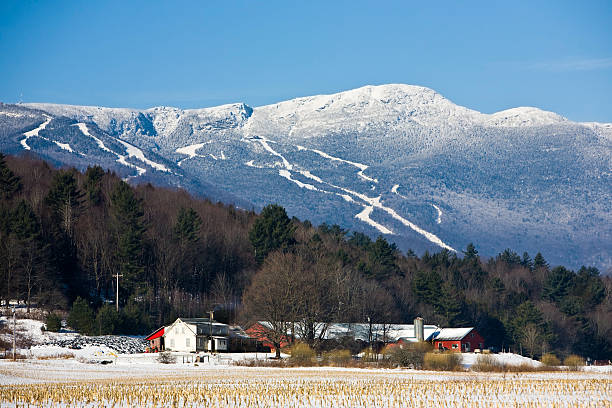 Mt Mansfield is only 40 miles from Jay Peak and it's roughly 400ft taller than Jay. Between 2007 and 2017 it only received one season where it got more than 300 inches of snow, and 5 where it got less than 200″.
The snow depth has been measured at a stake at 3,900 feet on Mount Mansfield nearly continuously since 1954. – source
2017= 214.7
2016= 149.2
2015= 146.3
2014= 192.2
2013= 186.3
2012= 193.0
2011= 203.9
2010= 234.3
2009= 205.0
2008= 272.3
2007= 326.8
That's 211 average annual inches of snow on Mt Mansfield between 2007 and 2017.
How much snow does Stowe or Smuggler notch get?
They both claim to get around 300 inches of snow. So how can it be that Stowe gets more snow than Mt Mansfield when Stowe ski area is on and below Mt. Mansfield????
IDK about you, but I'll trust information about snowfall totals and weather if it's coming from a weather station vs. a ski area that's trying to sell me a lift ticket.
Reason #3. Nearby areas don't get any more snow because they are near Jay and the so called "Jay Cloud".
Have you heard about the so called Jay Cloud???
I can hear someone saying that Jay gets so much snow because of the clouds that sit around Jay since it's a monadnock and gets precipitation from orthographic uplift which is probably true, but remember Mt. Washington has another 2,400 feet of orthographic uplift.
Now if you haven't already check out this map. I will be referencing some towns and snowfall totals nearby and not so nearby Jay Peak below.
So if Jay gets so much snow then you'd think that the town Jay would get a little more too. And they do get a fair amount but not more than some other towns that you will soon see.
Here's what bestplaces.net (which which gets some of it's snowfall totals from the national weather service) says about Jay.
Jay, VT averages 94 inches of snow per year.

Here's what it says about Montgomery which is to the west of Jay.
Montgomery, VT averages 92 inches of snow per year.
Here's what it says about Underhill, VT which is to the west of Mt Mansfield and it gets a little more snow.
Underhill, VT averages 115 inches of snow per year.

Here's what it says about Colebrook, NH which isn't far from the defunct and hopefully to be revived Balsams Wilderness.
Colebrook, NH averages 103 inches of snow per year

And lastly the town I found in the northeast with the greatest annual snowfall was Rangeley, Maine.
Rangeley, Maine averages 125 inches of snow per year

If you find one with more than that let me know!
Northern ski areas…
We talked about Smuggs and Stowe but are there any other ski areas in that region? Well, Jay is as north as it gets in VT, but what about in Canada?
Mt. Sutton is about 27 miles from Jay peak and a 40 minute drive. They state that they average 354-472 cm a year. That's about 139-185 inches of snow a year.
Additionally…
With a little more research I found:
Mt. Washington, NH 281″
Pinkham notch, NH 135″
First Connecticut lake, NH 143″
Island pond, VT 114″
Smugglers notch, VT 139″
Mt. Mansfield, VT 234″ 1991-2020
Reason #4. Jay Peak makes snow
Jay peak states that they have 80% snowmaking coverage. Which may sound good, but if they get so much snow then whey do they need to make it?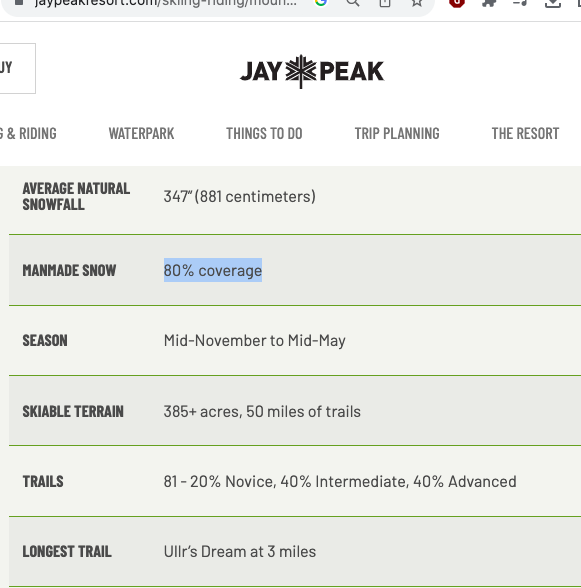 I've spent most of my seasons out west snowboarding. I've ridden at 41 different ski areas and most of those out west at home mountains that had no snowmaking or very little snowmaking.
Here's a few examples of places and there are many more ski areas out west that don't make snow.
Brundage ski area, Idaho 300-350″ a year. Worked there last season and their snowmaking consists of 2 portable snow cannons only used on the baby slope in early season. There are no pipes on trails. They open on Thanksgiving or early December and close in April like other ski areas.
Lookout Pass ski area, Idaho, 350″-400″ a year. Worked there in 2022. There is no snowmaking. They will open as early as possible in November and close mid-April.
AZ snowbowl in Flagstaff, AZ 250″ a year. When I lived there in the mid-late 90's for college there was no snowmaking. There is now, but they usually opened in Dec and closed in April.
Showdown, Montana 200-240″ a year. Talked to them earlier this year and they say if they can they will open on Thanksgiving and close in April. And they don't make snow.
So those are just a few examples of mountains that get more or less snow than Jay Peak and either don't make snow at all or very little. There are lots of mountains out west that don't make snow. You just got to search.
Some of the other mountains I worked at are Timberline and Mt Hood Meadows in OR and Sante fe ski area in NM. Only Sante fe had limited snowmaking on the bottom of the mountain.
350″ of snow a year is a good amount. It's not in the highest groups of mountains for snow but it's somewhere above medium. And if you really get that much snow you can live without snowmaking.
You make snow because you need to. Snowmaking costs a s#@!load of money and if you didn't need it then you wouldn't make it.
Reason #5. You can't get 350″ and have
no base
If you get 300+ inches of snow a year you are going to have a base. For the last 3 seasons I will from time to time look at Jay's snow report and by the end of the season they still claim to get over 300″ of snow, but one thing doesn't measure up.
I would look at their base depth. On the bottom of the mountain the base would be like 20 inches or so. What???? No way man, if you get 300+ a year you're going to have a good base and 20 inches at the base of the mountain is like east coast stuff. I've ridden mountains out west that claimed they got like 250″ a year and when they did they would have a base depth at the base of the mountain of like 60 inches and like over a 100 on top.
And like when you drive up to these mountains there is like snow on the side of the road.
Yeah so maybe Jay Peak has a snow cannon pointed at their snowfall stake… "Huh, ticket sales are down, point the cannon at the stake and see if that helps… Yeah it worked lets keep doing that. And let's talk to the marketing team for more ideas…""
Or maybe the weather reporter there is wearing rose snow colored glasses or maybe his head is in the "cloud".
Of course I can hear that skeptical troll again saying, "Well it heats up and melts and then snows again dude and that's why they have no base dumb$@!. Yeah you should really check your facts before spouting this nonsense".
Yeah those events can happen anywhere and are common in New England, but if that was true then Jay Peak wouldn't have much powder that it brags about either.
Reason # 69 dude. What does the national weather service say?
I love this pic.
I keep coming back to it. Staring at it out hoping to find something or IDK. It's really cool.
Average annual snowfall in the northeast 1981-2010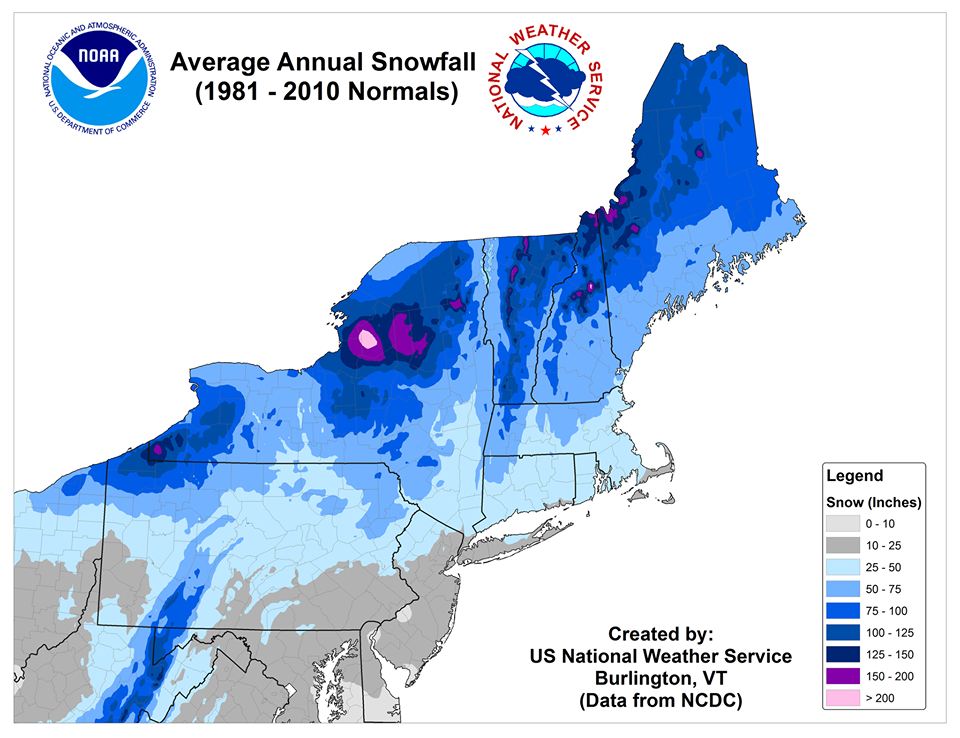 If you check this map out it will show that Jay sits in a region that gets around 150-200 inches of snow annually. The only area marked here that gets more than 200 inches of snow in VT, NH or Maine is Mt. Washington.
Then if you look to the west in New York in the Tug Hill region you will see an area that is much larger than Mt. Washington's little pink dot that gets over 200 inches of snow and that's low elevation too. This is due to lake effect snow. Unfortunately there are no big mountains in that area.
Of course someone might say, "well, yeah dude Jay gets lake effect snow too".  Compare it to lake Ontario.
On Lake Champlain, wind direction and lake width are limiting factors for lake-effect snows. Since Lake Champlain is a north-south oriented lake that is 120 miles long, northerly winds are the only winds that stay in contact with the lake long enough to generate lake-effect snow. The lake's greatest east-west distance, 12 miles between Port Kent, NY and Burlington, VT, is too short for this weather phenomenon to generate snow. – source
This past winter when I drove from New England to Idaho through Canada the place I saw the most snow was in Michigan near Lake Superior. And the same when I drove back in May. There was still 4 inches of snow on the ground in some parts of Michigan.
The data I found not only makes Jay Peak look like a liar, but it also makes many of it's competitors in Vermont like Smuggler's notch, Stowe, Killington, Sugarbush, etc. all out to be a bunch of liars.
Oh here's another pic that's more updated than above.
Average annual snowfall in the northeast 1991-2020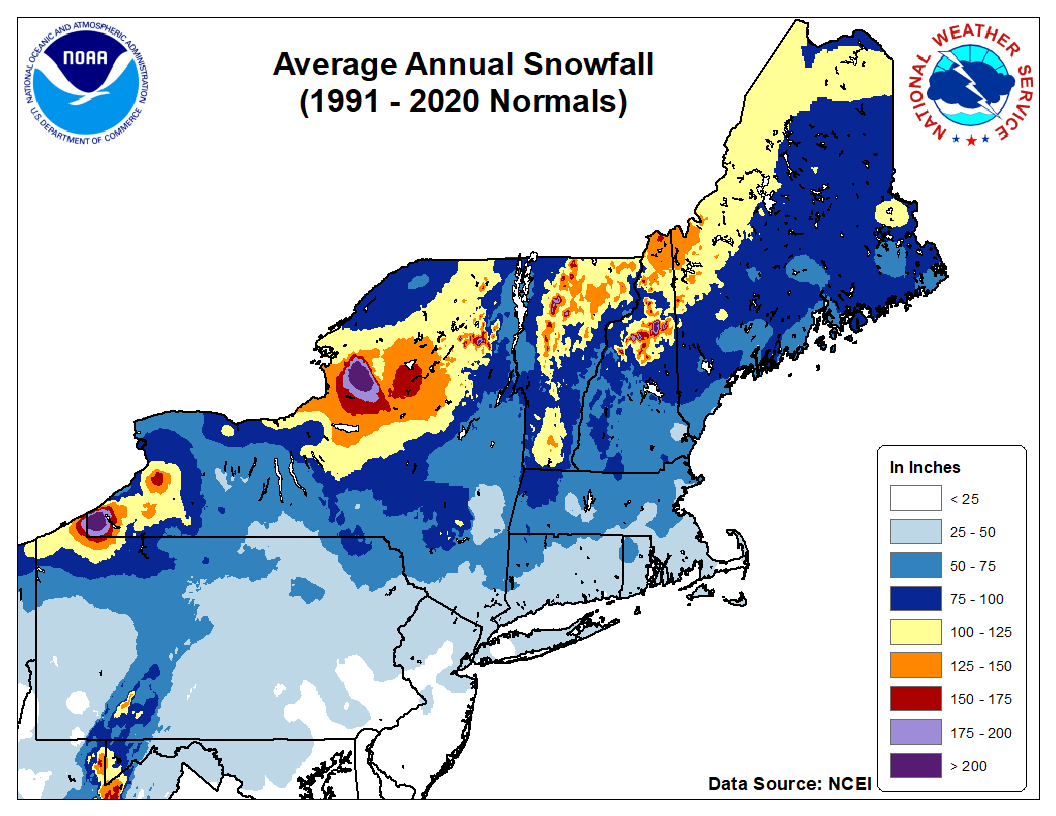 What's different?
It doesn't look like much at first glance although the area around Rangeley looks like it might be getting less snow and it looks like they added a new range total for 175-200. And after zooming in it looks like Jay probably lies in this zone. Mt. Mansfield looks like it is in the over 200″ zone.
Annual snowfall at Vermont ski areas is probably more like this
Popular belief about annual snowfall at VT ski areas can be found here. I used the more recent NOAA maps to come up with perhaps less "cloudy" data than the data provided by the ski areas themselves.
Jay Peak (355?) 175-200″
Burke (217?) 125-150″
Smuggler's Notch (320?) 175-200″
Stowe (333?) 175-200″
Bolton Valley (312?) 175″
Mad River Glen (228?) 150-175″
Sugarbush (250?) 150-175″
Middlebury (200?) 150″
Pico (250?) 150″
Killington (250?) 150″
Okemo (200?)  125-150″
Bromley (145?) 125″
Magic Mountain (145?) 125″
Stratton (180?) 150″
Mount Snow (158?) 125″
And it looks like the Presidentials and Mt. Washington are all in the over 200″ zone. Mt. Washington is reporting a slight increase in temperature and an increase in snow particularly late season snow.
Jay Peak might get the most snow in the Northeast, but there is no data that supports their claims or Smuggs or Stowe, etc. The data supplied by the national weather service shows that New Hampshire ski areas are actually more honest with their snowfall totals.
Cannon for example claims around 16o inches of snow. And Loon a little less. And Bretton Woods and Wildcat closer to Mt. Washington claim around 200″.
I worked at Cannon for a season and start of another. I remember seeing pictures on the Cannon site with some dude in deep powder (not the one above) thinking to myself it often doesn't look like this. Cannon crust is much more common.
One season wasn't too bad until the heat up and cool down which lead to boiler plate until warm spring rolled around to soften up and melt the snow. That season I might have gotten 6 or 7 powder days. Anyways…
If we were to go by that map above then pretty much all ski areas in Northern New England are in the 150-200 inch zone. Then look at the data supplied by Mt. Mansfield and Mt. Washington if you still have your doubts.
Believe in the "cloud"if you want, but remember these ski areas want to sell you a lift ticket.
So there you have it. Any info you'd like to share?