I got promoted to green belt in judo yesterday at CCSF. And I am being a bit sarcastic when I say "pleasure". When you get promoted there is a certain sort of ritual and part of the ritual is that you line up and get to throw the people who got promoted 3 times – once for yourself, once for the teacher and once for the person promoted.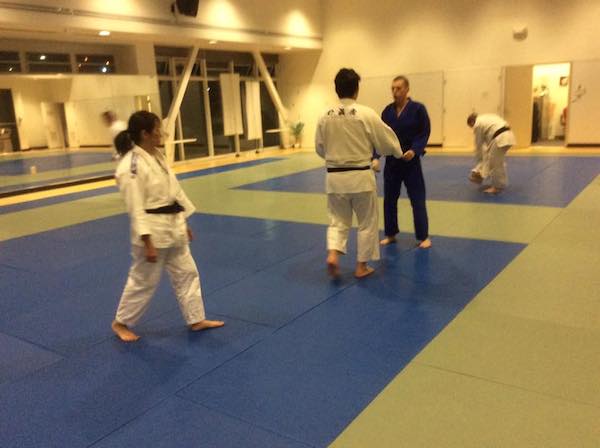 Last week Jackson got promoted to 3rd degree brown belt. I thought it looked a little brutal when I saw some people throwing him pretty hard. I was thinking that maybe that treatment was reserved for the higher belts and maybe newly promoted green belts wouldn't get thrown.
I was wrong.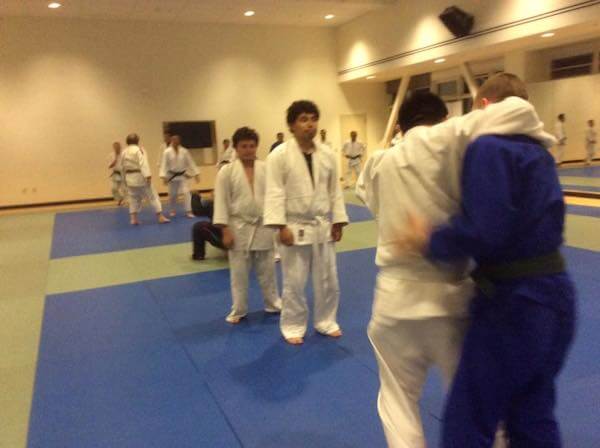 The four of us promoted got thrown 3 times by each classmate (16 classmates). So that means we got thrown 48 times in about 10 minutes or so. This isn't like randori. You have no fair chance. You just have to accept it. You let the other person throw you.
And some won't throw you that hard and others will. I was a bit worried about that.
But I survived.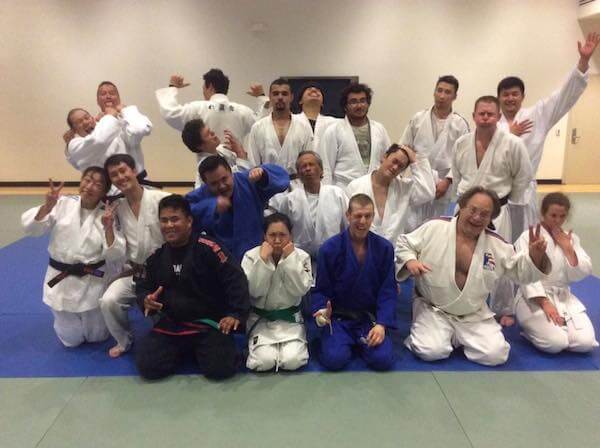 I have been practicing judo since around 2015. I started with jiu-jitsu and gradually got into judo. I didn't take it as seriously as jiu-jitsu and didn't practice as much, like 2 half classes a week.
I realized that it was important to learn judo because if you don't know any take downs or throws then how are you going to get your opponent to the ground?
So from a self-defense perspective I think you have to know some judo to be a better grappler.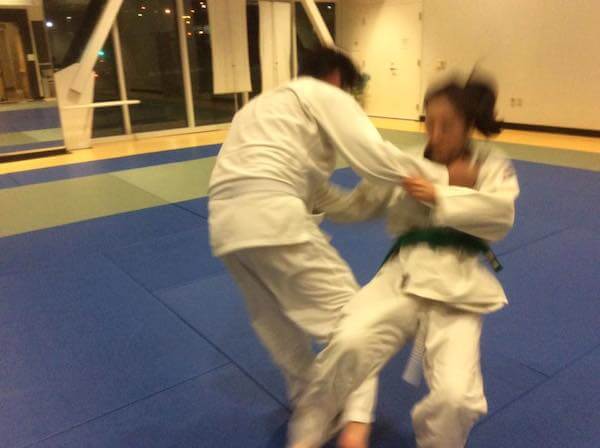 I didn't really do a lot of randori (sparring) with judo. I would often go to jiu-jitsu Tuesday and Thursday at 6 and then stay for the first hour of judo which follows jiujitsu. I would do some technique and then go home.
Then I tried to add a little randori with a few people before heading out. And I recently started to stay a bit longer to do some more.
I don't think my judo is very good, but you know it's getting better, slowly…
Learning to fall is part of it too. I try to work on my falling. Sometimes it's fun to fall like when you have it timed right and you break the fall with your arm(s) just right.
Then…
Other times it's not so fun especially when you don't see it coming or you get the wind knocked out of you.
The photos are from the CCSF judo page.
Related: