Genomelink.io is a company that offers DNA testing services. I uploaded some raw data to them and then after a few weeks decided I didn't want to use the service anymore.
So I didn't find any easy instructions on how to cancel and sent them an email on July 1.
Sent: Thursday, July 1, 2021 8:57 AM
To: info@genomelink.io <info@genomelink.io>
Subject: Cancel

Hi˜

I'd like to cancel my plan and how can I download what I learned or can i?

Ian
I waited a couple of days and did not receive a reply so I tried again.
Sent: Saturday, July 3, 2021 5:47 PM
To: info@genomelink.io <info@genomelink.io>
Subject: Cancel

I'd like to confirm that i won't be charged again. please respond.
Again no response.
So I assumed maybe they went ahead and cancelled it. Then on July 15th I get a receipt for $14.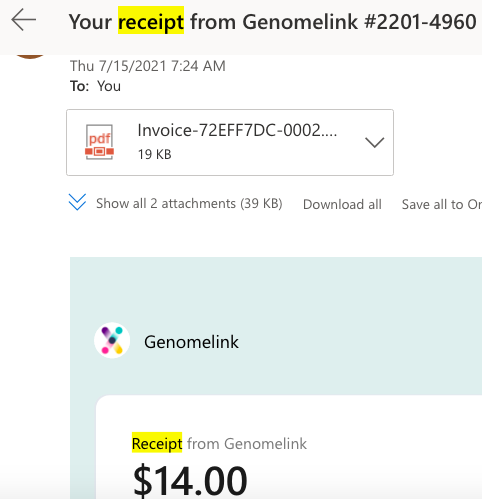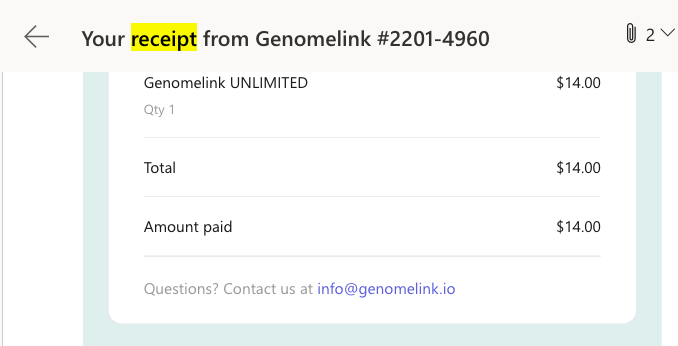 I've since sent probably over 10 emails to that above address that have not received a reply.
How to contact genomelink.io?
info@genomelink.io doesn't work. Or at least it haven't been between July 1 and today July 20th, 2021. And I couldn't find any other emails or phone numbers where you could actually speak to someone.
And that's pretty much the only email I could find.
I have tried to contact the company AWAKENS that supposedly owns it in Berkeley by sending a letter. I went to the company 'team' page and searched for emails and no luck.
What kind of company doesn't reply to emails?
When you sign up there is either a year long or monthly option and I did the monthly, but now it looks like they are going to keep billing me.
I contacted my bank and they gave me some phone# of the visa that was supposedly Genomelink's but I called it and it was totally unrelated.
My bank is trying to track them down now.
This has been a big hassle and waste of time trying to track this company down. Definitely don't recommend.