This is my latest outfit. Hanging out in Chinatown, SF.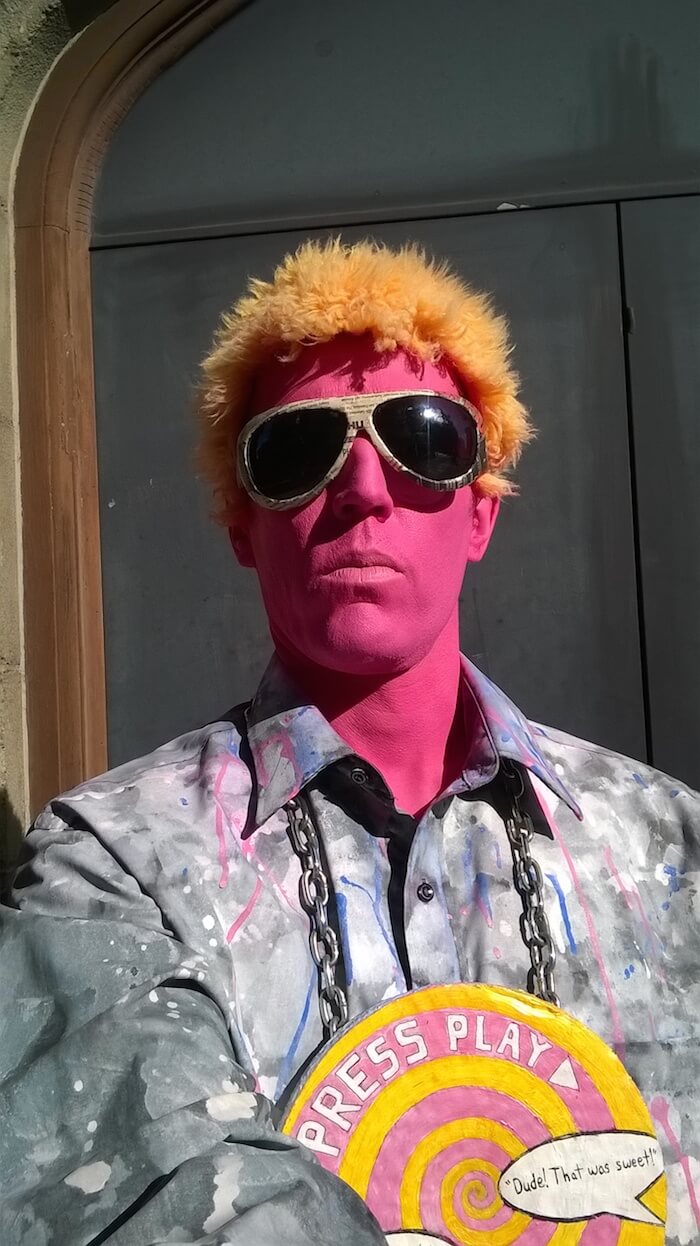 I guess I'll call myself pink man fu. Before I was blu man fu and then white man fu, haha. Maybe I need a new name.
Gave myself a little tattoo on my neck on this day which is something I've thought of. The symbol is called Qian from the i ching.