I have been meaning to do this for a long time. I find pictures sometimes around the web that people have taken of me street performing and I thought it might be cool to put them up.
For the last 3 years I have been painting my face blue (or occasionally white), dressing up and going out into the streets performing and trying to make some money. I have been doing a bit of beatboxing, miming, and storytelling.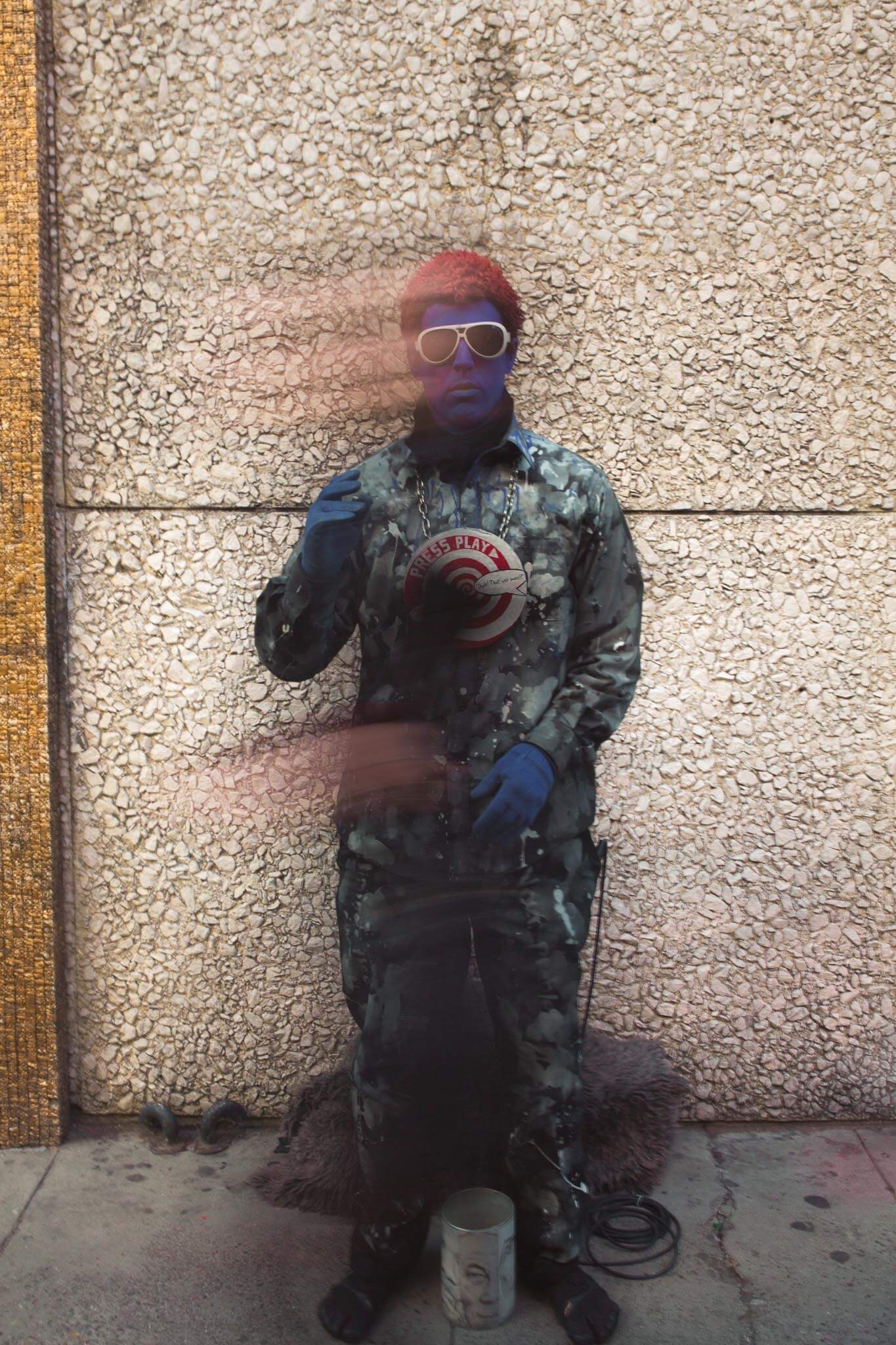 This was a recent interesting pic that was taken by Trevor Ryan in Chinatown. Those were actually people walking by, but it sort of looks like some paranormal activity or something.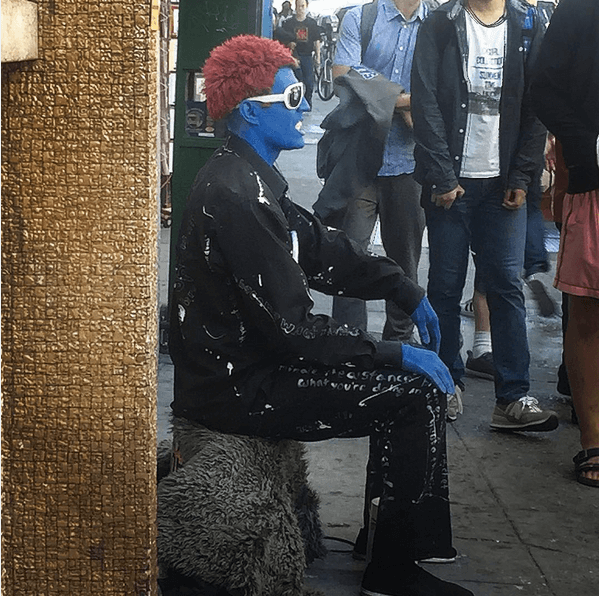 It looks like I was trying to scare someone here. That's pretty fun. I have seen some pretty fun things. Laughter is good.
I think most figure you are real, but sometimes you can catch someone off guard.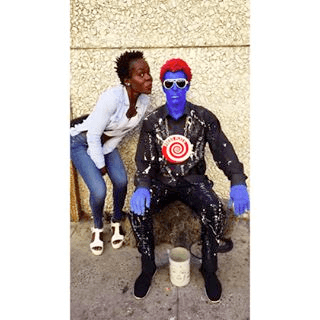 There's a fair amount of picture taking going on. Which I don't mind if people ask and if they tip something. Otherwise I don't really like pictures.
That's just me and although I may look kinda cool, but it's just like normal for me. If you had people pointing cameras at you wouldn't you get tired of it?
Maybe not. People are different. I am an introvert for the most part and can live without them.
Can't imagine what it's like being a celebrity.
I am not surprised some of these celebrities flip out and punch people in the face for it. Always ask.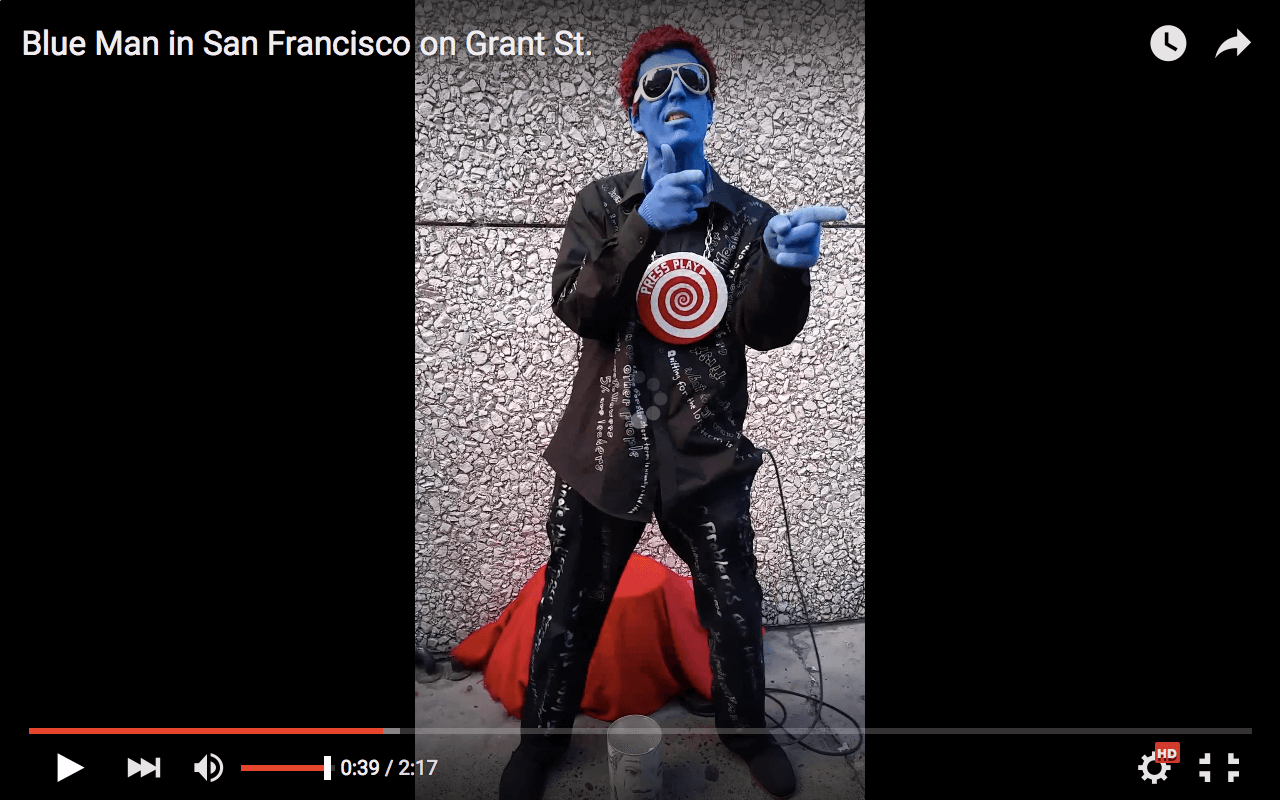 Here I am telling a story that I made up. It's about "my boat trip" to Taiwan and an encounter with a pirate I had.
This one is old school. It's probably close to 3 years old. Those hats are cool. They're great for keeping the sun and rain out. Guess that's why many farmers use them in Asia.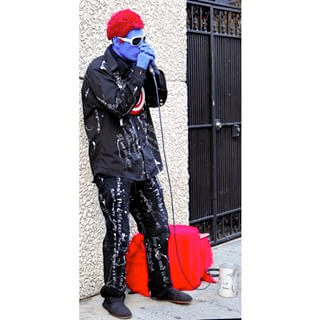 Doing some beatboxing.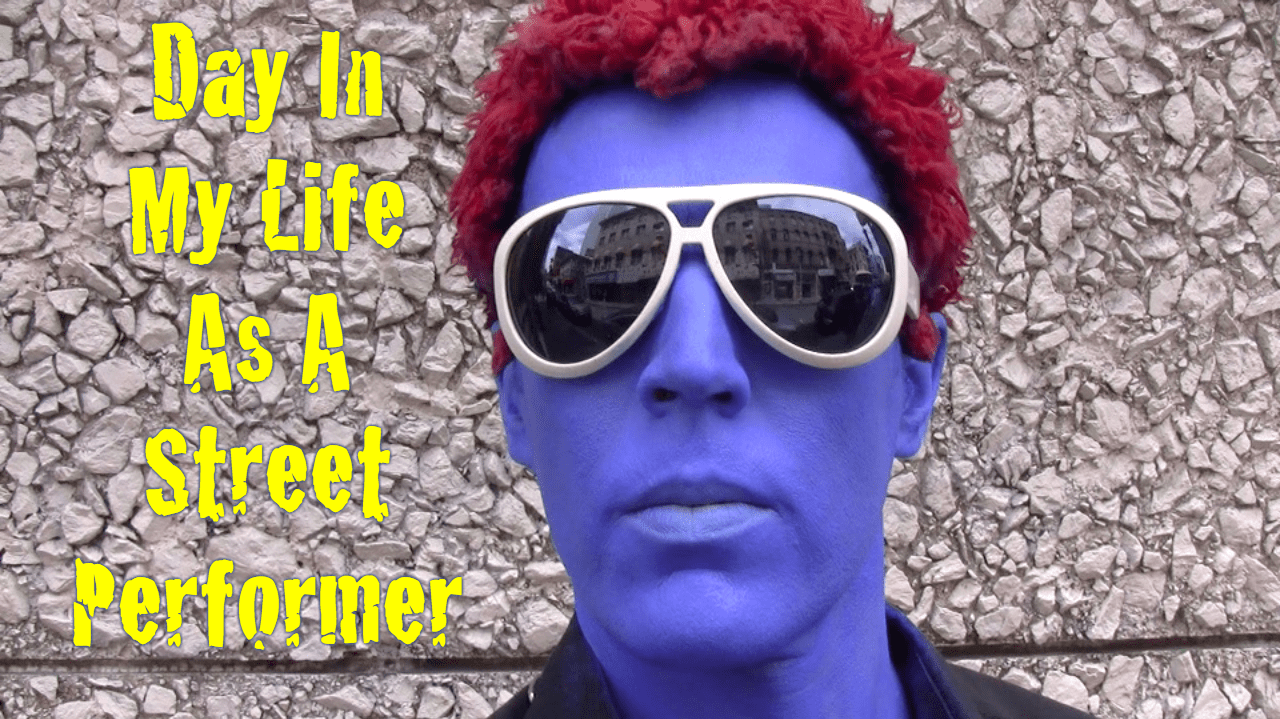 This is a close-up thumbnail from a video I made called a day in the life of a street performer.
See my more recent costume.