What does an online TEFL course involve? Well, it depends on the course, but in this post I'll focus on what ESLinsider's advanced course involves.
The advanced course is "advanced" as according to research it uses the best methods to learn online. Some of these methods include the use of instructional videos and other visuals, feedback, writing, bite-sized learning, repetition, audio, etc.
Course syllabus
Here is a look at some of the topics in the advanced course.
Introduction (30 teachers share their experiences on video in Asia)
"Engrish" entrance exam (let's make sure you speak English and not "Engrish")
Teaching methods (7 different methods of teaching explored)
The teacher as a public speaker (How to captivate your students)
Learning styles (the old concept of learning styles & what to take from it)
Lesson planning (Learn 2 different preparation methods)
Presenting language (Learn how to introduce language to your students)
Teaching reading
Teaching speaking
Teaching writing
Teaching listening
Teaching pronunciation & phonics (Learn pronunciation tips for kids-adults)
Midterm
Grammar
Using games & activities (for enhanced learning & engagement)
Teaching with songs (How to use music to teach)
Dealing with problems in the classroom (Solutions to common problems)
Classroom management (How to handle the most difficult students)
Classroom management tips
Writing your resume (How to outshine the competition even without experience)
Finding jobs (Where to look, how to avoid scams and crappy employers)
Culture shock
Final exam
TEFL certification
Inside each level or topic you will find a variety of content that includes video, text, images and audio followed by questions and occasional assignments.
To proceed to the next level you need to maintain a grade of 80% or higher.
Entrance exam
This quiz is pretty short and easy if you are a native speaker. I also tried to make the course as entertaining as possible. Learning should be fun or interesting because if it's not then you wont learn!
The same can be said for your future students.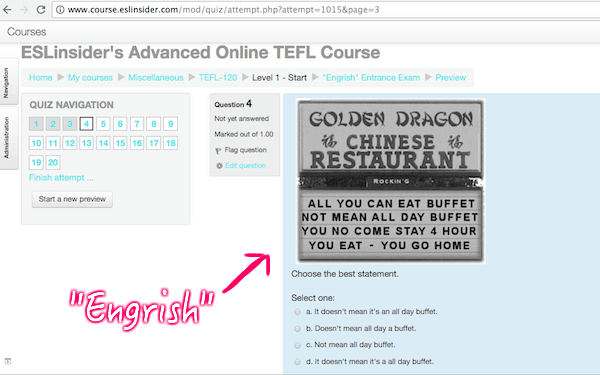 Lesson planning assignments
This course uses images from common student books. You will be most likely using books that are similar to this when you get abroad. This course includes 4 lesson planning assignments with feedback so you can correct any errors that you may make.
Here's one assignment focused on teaching vocabulary. Before you do the assignment you will receive instruction on how to do so. The feedback adds a little reinforcement.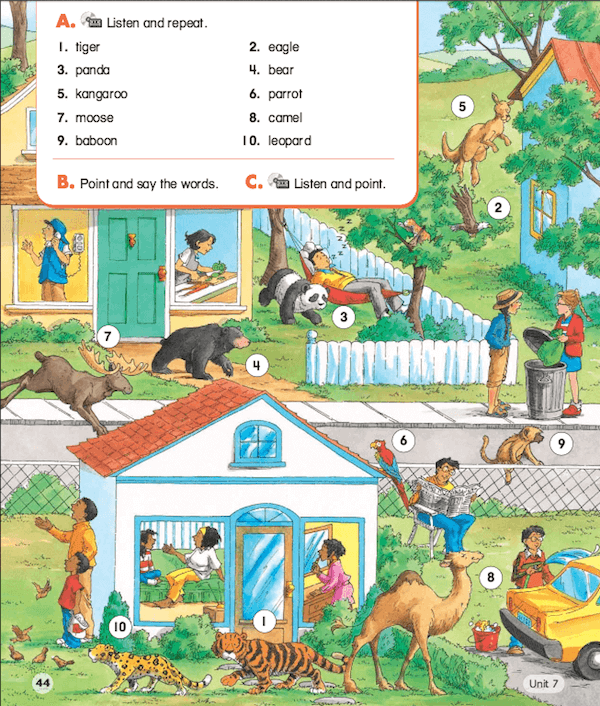 Small chunks of reading
If you looked at the research above you will see that many people don't actually read much online. So unlike some other courses that may be entirely text or require reading large amounts of text before taking quizzes, ESLinsider delivers content in small bits as to not overwhelm you.
And frequently there are instructional videos which make learning more enjoyable, faster and easier.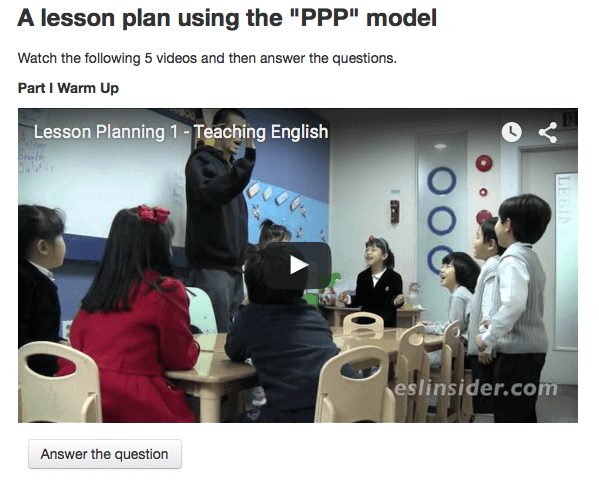 The videos are then followed by questions such as true or false or multiple choice. And if needed you can go back to the video and watch it again.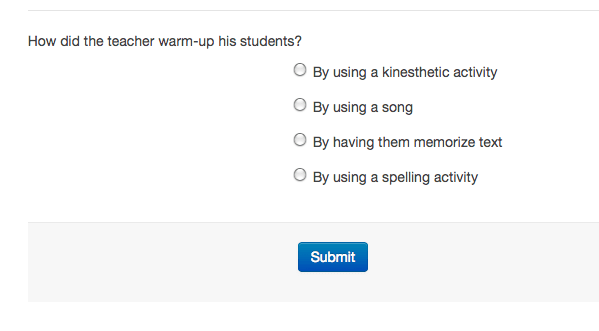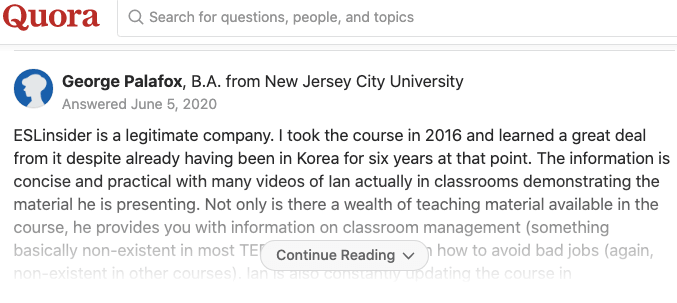 Or search:
"ESLinsider's online TEFL course"