This liftgate I got came with the 2003 Workhorse P42 I wanted. Don't need the liftgate so it's for sale. It is in fair condition. Check this video out to see it in action.
The model name is a Waltco MDR160AF model#396s.
Includes:

Dimensions:
It is roughly 88 inches high and 87 inches wide. Between the brackets for bolting is just over 89 inches (see photo above). The platform is roughly 84″ by 46″.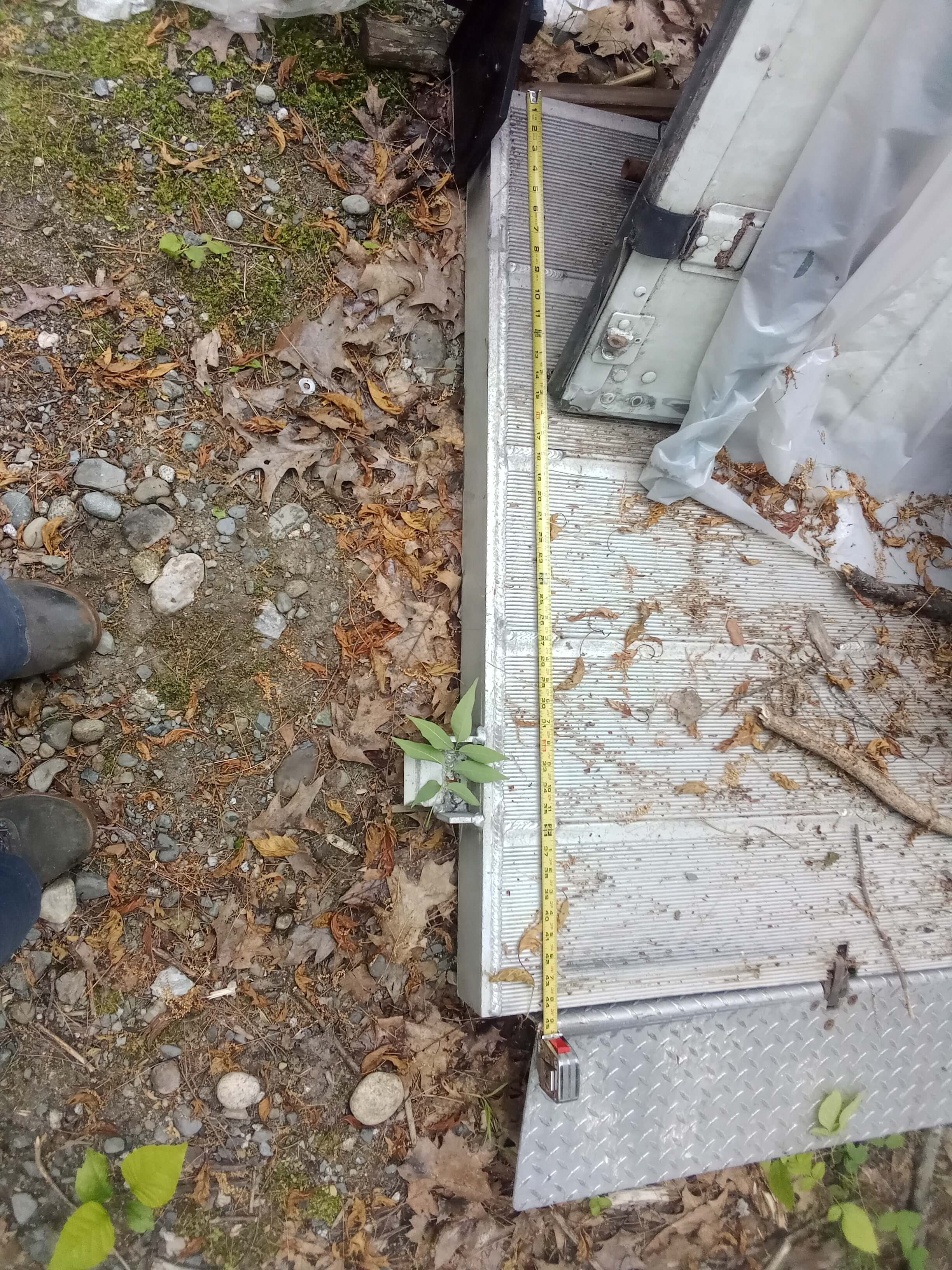 It has the original instruction manual as well. It has been detached from the van.
It works but it also needs some work to keep it going like one of the sides is bent so it interferes with it going all the way to the top smoothly.
It's got rust. I removed some of this and painted it but it needs some love and probably a new panel on the back as that thin sheet metal has a hole in it.
It has almost all of the wiring except the switch which is a simple toggle switch.
This is located in Monroe, NH.
Learn more: