This is a brand NEW judo gi that I have for sale. It's cheap and it's good quality. It includes a jacket, belt, and pants.
Works fine for jiujitsu too, yet it just has a bit longer jacket. I tried it on, but it was a bit big for me (5'11, 155) and they wouldn't return it for free.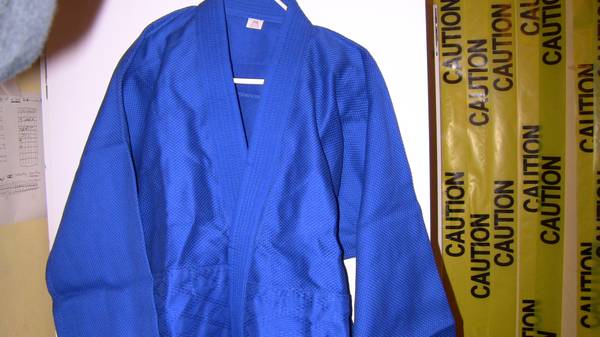 Guess it would fit someone about 20-40 pounds heavier and/or a bit taller. I normally wear an A2 yet this was a bit big and may be closer to A3. It has a different sizing which is 4/170.
If you are a student a CCSF [or not], in San Francisco and are looking for a new gi for judo/jiu-jitsu then let me know and I can bring it in sometime.
You can buy it on Ebay too for $59 +shipping or directly through me for $50 which is what I paid for it.